A microprocessor is monitoring connected sensors. Data collected from sensors are sent to a webserver through a wireless GSM-modem.

Alarms can be defined with SMS-messages. If an alarm-situation occurs, a message will be sent to the webserver. Furthermore, a SMS-message can be sent.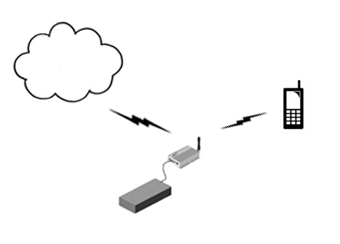 Each controller can monitor several sensors.

All kinds of signals can be monitored, 0 - 10V / 4 - 20mAmp signals or pulse signals. Other units can be controlled, f.ex. start / stop of motors.